7:37 am
[angelwings01]

TEA
I am going to do another one...
I don't think any of you read lj anymore, but I am still going to do it!
4:49 pm
[angelwings01]

Go go SSWC/
Tea is supposed to be pretty freakin sweet this friday. hope to see you all there...
go team awesome.
11:15 am
[angelwings01]

on the 12th...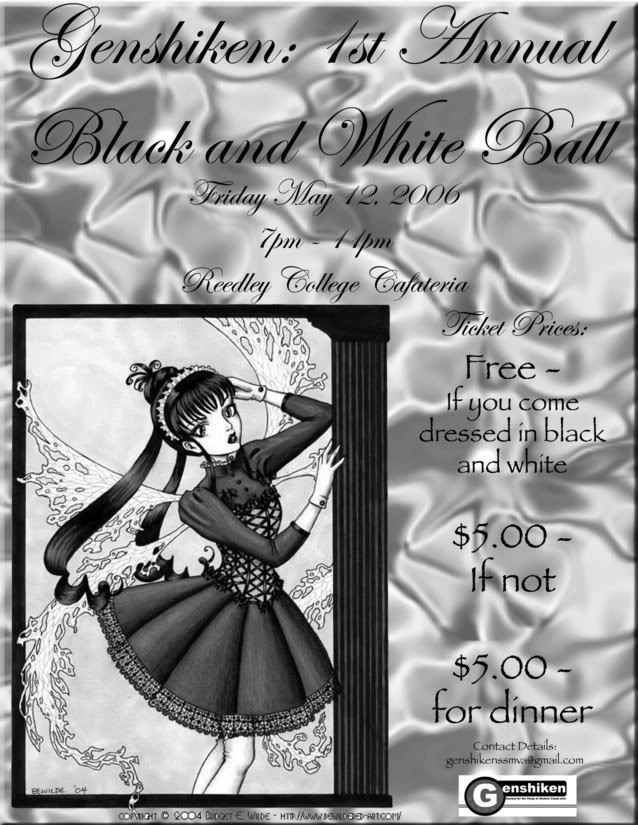 It will be this instead of tea... you guys have to come!
Hosted By: Genshiken
When: Friday May 12, 2006
at 7:00 PM
Where: Reedley College Cafeteria
995 N Reed Ave
Reedley, CA 93654
US
Description:
Genshiken
7:53 am
[angelwings01]

Two bun...
Wear two buns to teazer on friday!
if you have hair that is... some of you dont...
tape buns to your head... do what you have to do!
12:03 am
[angelwings01]

fridaycomingsoon
I am so excited, it is almost friday!
TEA WILL RULE YOUR WORLD!
Oh gosh I hope time flies by.
See you all friday
3:44 pm
[angelwings01]

Hi!
The super slutty whore club now has a community, one step closer to taking over the world!!!!!
Welcome to the community and I wish you well!